---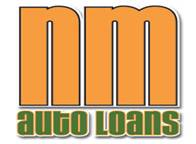 YES! THERE IS LIFE AFTER LESS THAN PERFECT CREDIT!
TIRED OF THE SAME OLD PITCH?
At NM AUTO LOANS we specialize in financing your future and not your past. Many people believe that since they have less than perfect credit they will have to settle for older, high mileage vehicles. NOT TRUE! We have helped hundreds of people in the same situation you find yourself in. Our focus is to help you overcome your credit problems and become financially stable once again.
All of our clients are amazed at what we were able to do for them:
It's as easy as 1-2-3....
1. Call 1-505-332-6568 to begin the process.
2. Apply online at nmautoloans.com

3. Select a vehicle. Drive home happy!

---
Don't let others discourage you. We make it easy.

*In most cases, we can get you into a vehicle with $0 down.
*We have competitive rates and our loans will report to all credit bureaus.
*We are the largest volume dealer in New Mexico.
*8 time Toyota Presidents Award winner.

Call Today: 1-505-818-4057 and Ask for Tim Ruiz
Call Today: 1-505-435-6503 and Ask for Ken Kiesling!
---