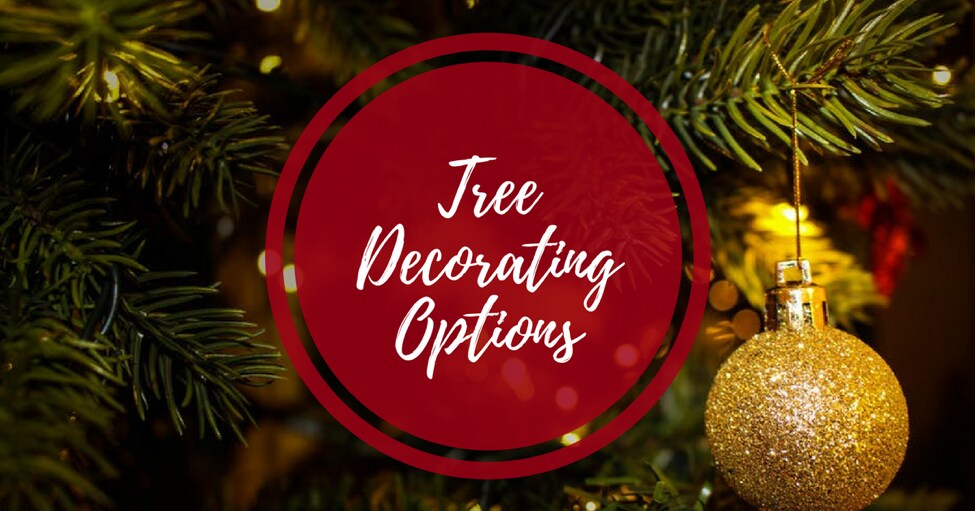 The focal point of the Christmas season in any home is the tree. Whether you cut down your own or pull yours out from storage, they all have one thing in common: decorations. It's the most fun holiday tradition and your excuse to let your creative juices flow. While a traditional tree is always a good idea, we challenge you to branch out a bit this year (get it?) We've put together a few ideas to change the way you cover your tree this year:
Crafts Only
If your family consists of a lot of kiddos or grand-kiddos, try hanging only hand-made ornaments. It will be the most sentimental tree you've had yet and will put a smile on your kids' faces seeing their art displayed for all of your guests to see.
White Out
Winter in December is usually accompanied by a white Christmas, so why not decorate your pine accordingly? You can purchase trees with already frosted tips or get crafty and spray paint, bedazzle, or glitter-glue on your own snow. Then, use only white ornaments to dress the rest. This is a modern option for a clean finish in your home.
Food
What's better than your holiday tree covered in goodies? Nothing. So stock up on snacks and get to decorating. Make your pine tasty with popcorn strings, gingerbread ornaments, and dangling candy canes. We only recommend this tree option if you don't have any pets. We wouldn't want your pup knocking yours down as they're trying to get to the cookies.
Blue Christmas
Elvis wrote a song about it so why not decorate your tree accordingly? Go all blue this season and make it a snowflake tree. Keep all ribbons, lights, and ornaments a pale blue and hang various twinkling snowflakes.
The possibilities this holiday season are endless and we want to give you a few more options to keep you on your toes. While you have the choice of how to decorate your tree, we're also giving you the choice of your kind of discount with our service department. If you like all three options, choose all three and pamper your ride. You can claim your coupon online and come in to redeem the goodies. Just like your tree, your Toyota would love a few new decorations as well!