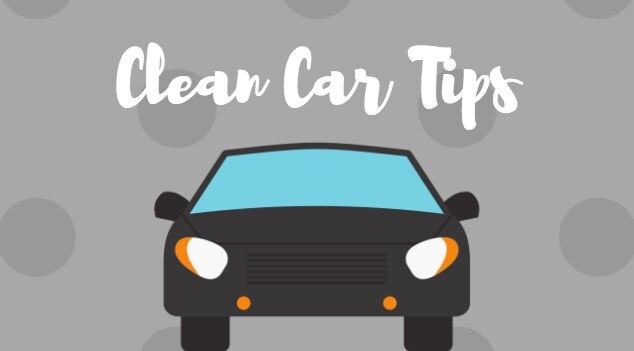 Life is busy. It doesn't slow down despite how many t-ball games, recitals, and vacations you have planned. This results in your Toyota getting less care than it needs. When your vehicle isn't tidy, your life tends to be a bit messy as well. You can't slow things down, but you can make sure they run a little smoother starting with your ride. Follow our four simple car care tips below.
Foam Brush
Head to a local craft store and purchase an inexpensive foam paint brush. This is a great tool for dusting between the air vents in your Toyota. Inhaling dust doesn't have to be part of your everyday–easily take care of it now. Your lungs will thank you.
Magic Eraser
No fear, your kiddies and their frosting-covered treats won't have to wreck your ride anymore. A Magic Eraser will quickly clean sticky messes off of your leather and vinyl interior. Just make sure to rub gently because you don't want to damage your interior with a scratch.
Toothbrush
Dirt can get into every crevice of your ride and a toothbrush can get it out of vinyl. Use dish soap, diluted water, and your toothbrush to gently scrub away dirt in your Toyota. Trust us, it will do the trick. Bonus tip: You can also use it dry to get crumbs out of the seams of your seat cushions.
Grocery Bag
Next time you unpack your groceries, save one of your bags. Keep it in your Toyota for your empty water bottles, candy wrappers, and other garbage you would usually just throw in your backseat. De-clutter your car and de-clutter life. Just like that, things will feel more organized and less messy.
Now that we've covered how to keep your ride clean on your end, let us tell you how we can help on our end. We have a current special that offers three oil changes, three tire rotations, three multi-point inspections, and three car washes all within one year. Your ride will be pampered every few months, keeping everything clean and in working order. Don't let things get as bad as they are; your car deserves the right kind of treatment and this coupon will do just that. Claim this offer online and start getting your vehicle in order.