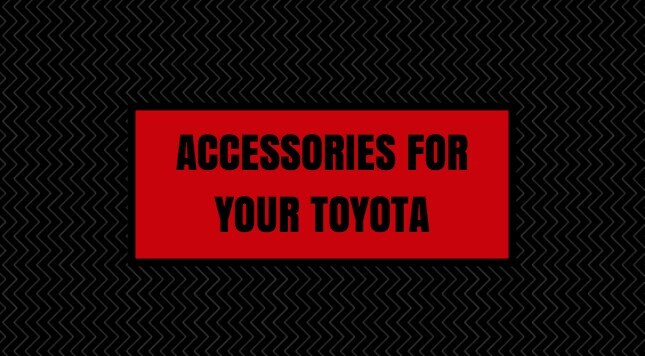 The new year has started and we hope you're sticking to your resolutions. If you're finding it's hard to keep these new goals for yourself, we've got some recommendations that are a little easier to obtain. When you think of goals in the new year you're probably thinking of eating your veggies, going to the gym, and trying new things–wrong. We're talking about ways in which you can better your vehicle with new accessories and maintenance. A well-cared-for Toyota leads to a happy life, and we're here to help point you in the right direction.
You've probably seen the eyelash accessories on other rides on the road. Why can't that be your RAV4? We know the RAV4 is an SUV capable of handling rigorous roads, but it can still be cute and personalized. Go for it and treat your ride to the long lashes it deserves.
Are you an adventure seeker? Well you do drive a Toyota so obviously you are. Everyone knows you can't venture out without the proper gear. But with your friends taking up the back seat, that leaves little room for storage. Treat your ride to a new storage rack so you never have to turn down a fun opportunity. Racks are a great and easy addition to any Toyota SUV.
If you're a plain Jane and don't want to bog down your Toyota with accessories, we urge you to at least make sure it's taken care of on an internal level. Ensure your ride hits every yearly checkup with our current maintenance offer package. We want to make sure you don't let anything slide and are offering three oil changes, three tire rotations, three multi-point inspections, and three car washes all within one year. Your Toyota needs a checkup just like you, and Larry H. Miller Toyota Albuquerque is just the doctor to call. Claim your coupon online and guarantee your ride is in tip-top shape throughout the new year.