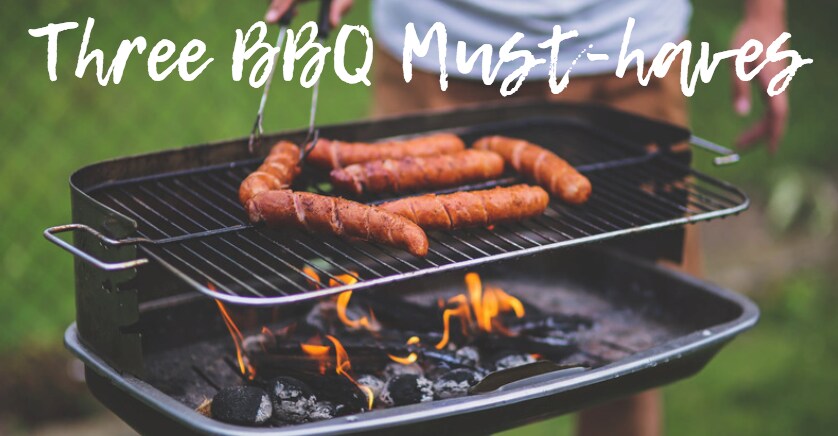 Our favorite time of the year is here and this summer is rockin' our socks off–literally, we're wearing nothing but sandals since it's hot outside. Speaking of the heat, the warm weather is fantastic and we're itching to spend some time outdoors grilling with our friends and family. If you'll be partaking in summer BBQs anytime soon, follow our must-haves for your get together:
Games
While the burgers are grilling, you've got to stay entertained. Which is why we recommend setting up cornhole. Grab three of your friends and battle it out with some friendly competition during your next BBQ.
Fire Pit
Every BBQ needs dessert, but a full-on campfire in your aunt's backyard isn't always the answer. That's why you need to get your own fire pit to keep your own backyard, porch, or patio when you want to roast some mallows. If you're really feeling adventurous, we recommend roasting some Starbursts.
Corn Holders
Most summer dinners include one of our favorites, corn on the cob. Unfortunately, this is a messy food and you don't really want to be spilling all over your white summer pants. In this case, we recommend corn on the cob holders to stick on each end of your corn. This way, your hands will stay clean but you can still enjoy one of your favorite veggies.
However, if you're really looking to spice up your summer BBQs, you need to roll up in your brand-new Toyota. We currently have an extensive inventory and your new set of wheels is waiting for you at our dealership. Browse our current inventory on our site and then head on down to Larry H. Miller Toyota Albuquerque at 10401 Copper Ave. NE, Albuquerque, New Mexico 87123. Our team is waiting to get you into your dream ride and make your summer a whole lot better. We hope to see you in soon and enjoy your next BBQ with our helpful tips.