Toyota Albuquerque is one of New Mexico's premier Toyota dealerships. But we're more than just sellers of fantastic vehicles and providers of outstanding service. 
We're also good stewards of our communities and representatives of Larry H. Miller values.
Check out some of our projects around our Communities and be sure to trust us for your next car buying or servicing needs.
Big donation to benefit New Mexico women and children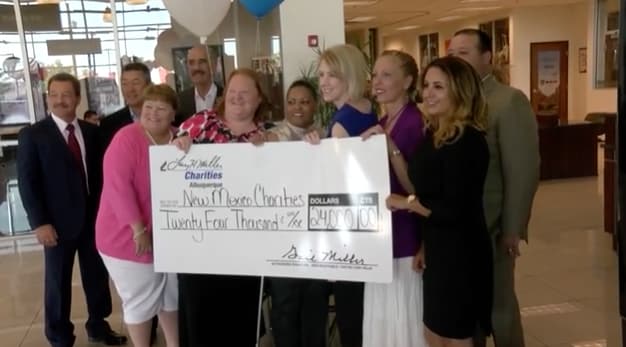 Representatives from Larry H. Miller dealerships (incl. LHM Toyota Albuquerque) presented $24,000 to Camp Invention, Locker 505, Albuquerque Rescue Mission and Haven House! The donations will help fund scholarships, clothing, and a new learning center--things that will help New Mexico women and children. And did you know that Larry H. Miller has given more than $400,000 to New Mexico charities since 1996? 
---
$20,000 donation to YWCA's Henderson House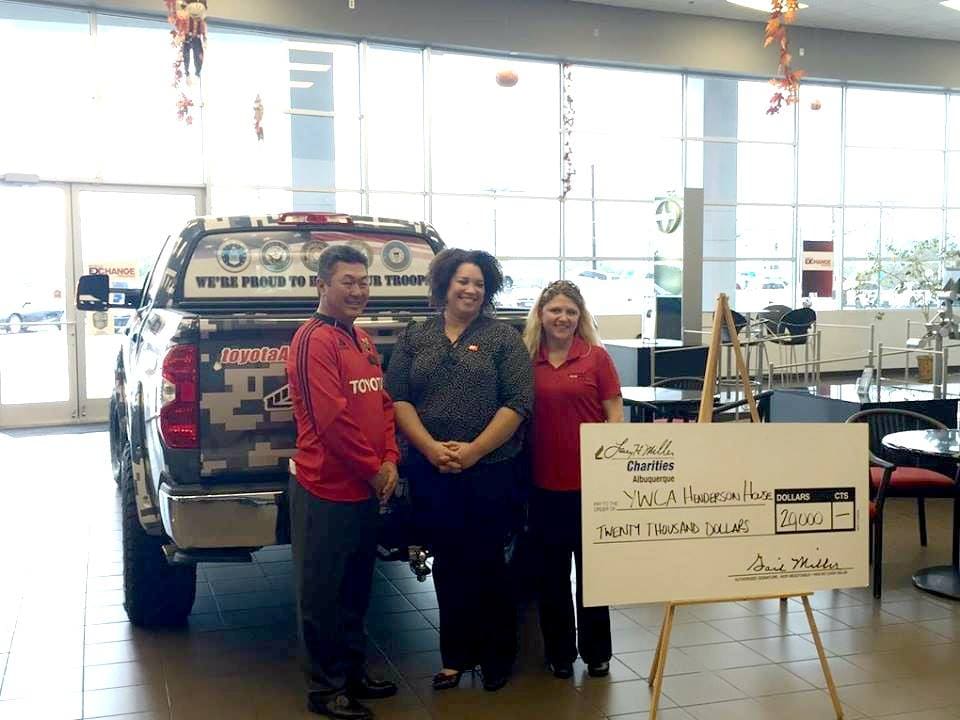 Our donation went to the YWCA's Henderson House, a transitional living facility for homeless women veterans and their children in 2015. The Henderson House provides shelter for women veterans and their children, and is designed to be a safe place where women can pursue education, life skills and job training.
According to our general manager, Ernie Riach, "The Henderson House serves those who serve for our country. They help women veterans, and their children, who have fallen on hard times to get back on their feet and readjust to life following military service. This program is a natural fit with our company's charitable efforts which focus on supporting organizations that serve women and children in the areas of education and health."
Amy Whitfield, president and CEO of YWCA New Mexico said, "These dollars are very special to the YWCA Henderson House because not only is it a monetary donation, but the work that Larry H. Miller Toyota staff put into securing the matching donation shows a strong commitment to the female veterans in our community and assures that they receive the services they need to be self sufficient."
---