Toyota Service and Auto Repair Center in Albuquerque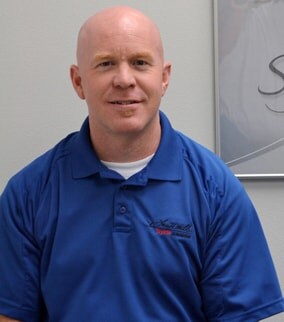 Greetings, I'm Anthony West, Service Manager at Larry H. Miller Toyota Albuquerque.  I'd like to invite you to service your vehicle with us.  We're conveniently located just off of I40 at Eubank. Our mission is to exceed the expectations of our customers, our employees and our community.  If I can be of assistance in any way, please don't hesitate call me at (866) 638-3350 or e-mail me at awest@lhmauto.com. I hope you choose us for all of your auto repair needs. 
Service with Toyota Albuquerque
Looking for a Toyota service center near you? Whether you are on an adventure on Sandia Mountains or in the surrounding area, you need a vehicle that is reliable. We offer a Toyota service center in order to handle your service needs. If you are looking for an oil change, tire rotation or a different service, we've got you covered at our dealership.
The Importance of Maintaining Your Toyota
There are many benefits that come from a well-maintained Toyota vehicle. When you keep your Toyota properly maintained, you will know that your model is functioning as it should. Whether you drive a car, truck or SUV. From safety to efficiency, when you perform service in a timely manner, you will not come up short in terms of your time behind the wheel. Benefits of a well-maintained Toyota include things like:
Performance & Capability:
Toyota vehicles have long been lauded for their performance and capability. If you do not stay current on service, that may be something you are unable to experience. Coolant flushes, filter changes and more all play a part in the health of your vehicle.
Safety:
In terms of safety, Toyota vehicles offer the latest tech and features. Routine maintenance will aid in keeping that safety possible. From active safety tech to structural integrity, when you perform service in a routine manner, you can navigate are roads with serious confidence.
Resale Value:
Eventually, you may be interested in selling your vehicle. When that time comes, it is important to be able to produce service records. Your service records may be able to help you secure more money for your car, truck or SUV, which is something you and your wallet will appreciate.
Service That Won't Slow You Down
Why Service Your Toyota at a Dealership?
There are a number of reasons to service your Toyota at a dealership. When you do, you will benefit from factory-trained technicians as well as genuine Toyota parts and components. No matter the job that your vehicle needs, it is likely that a Toyota service center can handle it.
Additionally, you will be able to enjoy state-of-the-art facilities, which will help make your time at the service center. From oil changes to coolant flushes, a Toyota service center is a place where the job will be done right the first time.
Do You Need An Auto Repair?
Why Service at Larry H. Miller Toyota Albuquerque?
Looking for a service center near you? If so, we encourage you to schedule a service appointment at our dealership. Our service team holds themselves to a high standard through our core values: hard work, integrity, stewardship and service. These values guide us to provide you with a meaningful dealership experience.
You will also be able to benefit from pre-paid maintenance plans. Our Total Care Auto (TCA) program covers a number of basic service needs. Which can help you save on your next appointment.
Contact our dealership today, or schedule your next service appointment online.
Larry H. Miller Toyota Albuquerque

10401 Copper Ave. NE
Albuquerque, NM 87123