Toyota Service and Auto Repair Center in Albuquerque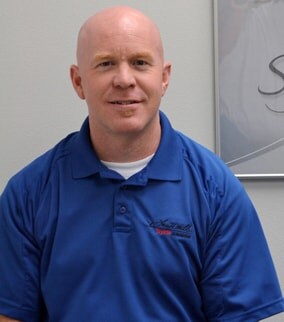 Greetings, I'm Anthony West, Service Manager at Larry H. Miller Toyota Albuquerque.  I'd like to invite you to service your vehicle with us.  We're conveniently located just off of I40 at Eubank. Our mission is to exceed the expectations of our customers, our employees and our community.  If I can be of assistance in any way, please don't hesitate call me at (866) 638-3350 or e-mail me at awest@lhmauto.com. I hope you choose us for all of your auto repair needs. 
Service with Toyota Albuquerque
Auto Repair & Service Center in Albuquerque Serving the Santa Fe Area - Toyota Oil Changes, Tire Rotations & Car Maintenance. 


Come to the Larry H. Miller Toyota Albuquerque Toyota repair center once and you'll immediately understand why so many Toyota drivers in the Albuquerque area entrust their cars to us. We carefully hand pick all of the technicians on our team for their deep level of expertise, sincere passion for Toyota, and respect for New Mexico drivers' busy schedules. It shows not only in the work they do, but the time frame in which they do it.

Our service center can provide you with rental cars and specials rates for our service customers, be sure to check out our current service center coupons. We also have a shuttle van service to get you home or to work, wireless internet connection in the customer lounge with complimentary coffee. Our goal is to treat you like family.

Among the many auto repair services our dealership offers Albuquerque-area drivers are: oil changes, tire rotations, auto glass repair, dent repair, transmission repair, and brake replacements. Call us today to learn more, get a quote, or make a service appointment. Or, if you prefer, you can always visit Larry H. Miller Toyota Albuquerque in person.
Service That Won't Slow You Down
Oil Change in Albuquerque
Here at Larry H. Miller Toyota of Albuquerque, we know how important it is to keep your Toyota in proper working condition; it's protection for yourself, your loved ones and your investment. Our certified technicians use only the best when we perform any type of maintenance, and for oil changes, we use Genuine Toyota Motor Oil and Genuine Toyota Oil Filters. Both are specially formulated to keep your Toyota running at its best and you at the top of your game.


Tires
The right tires not only contribute to good ride and handling, but safety as well. If your tires are showing signs of wear, make sure you get your ride some new treads at Toyota of Albuquerque. You can get exact replacements for the original tires at a competitive price, mounted and balanced by factory trained and certified Toyota technicians in one easy step.

Check Engine Light
The Check Engine light (also known as a Malfunction Indicator Light, MIL) usually means there's a problem with the vehicle's emissions system. If the onboard computer gets a reading that's a bit out of whack, the check engine light comes on.
Anything from a loose gas cap to a faulty oxygen sensor can also trigger the check engine light. It might also mean a malfunction in the electronic engine control system, electronic throttle control, electronic transmission control system or something else.
Do You Need An Auto Repair?
Brakes
Your brakes are one of the most important parts of your car-so why take chances on re-built or inferior brake products? Only Genuine Toyota brake components are designed specifically for your car, and built to the same high standards as your original parts. From brake pads to calipers, rotors, drums and shoes, Genuine Toyota brake components help provide maximum safety and durability.
Batteries
If your vehicle is hard to start and/or has dim headlights when the engine is turned off, your battery is getting weak and should be replaced with a new TrueStart or True2 battery. Manufactured to Toyota's exacting standards for quality and performance, these batteries offer the right combination of cold cranking amps (CCA) and reserve capacity (RC) for reliable performance regardless of climate.
Believe it or not, a higher CCA rating isn't necessarily a good thing, because it negatively affects RC, or the ability of your battery to hold a charge. TrueStart and True2 batteries have been approved by Toyota engineers for years of trouble-free service-and no one knows your Toyota better than they do.
Larry H. Miller Toyota Albuquerque

10401 Copper Ave. NE
Albuquerque, NM 87123